JPC Admin
Posts: 2,928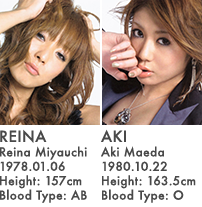 MAX: "Jounestu no ZUMBA"
[ CDS+DVD | AVCD-16483/B | 1,800 yen (tax out) | 2014.09.10 ]
[ CDS | AVCD-16484 | 1,200 yen (tax out) | 2014.09.10 ]

Following the success of their comeback single last year, "Tacata'," MAX is back again with a brand new latin-flavored dance track, "Jounetsu no ZUMBA."

CD
01. Jounetsu no ZUMBA
02. Sweet Sweet Honey
03. BOOM! BOOM! BOOM!
04. Jounetsu no ZUMBA (Instrumental)
05. Sweet Sweet Honey (Instrumental)
06. BOOM! BOOM! BOOM! (Instrumental)

DVD
01. Jounetsu no ZUMBA Music Video
02. Jounetsu no ZUMBA Dance Video

The members of MAX first shot to fame as the four dancers behind Namie Amuro in the group SUPER MONKEY'S. After the group experienced success with their hit "TRY ME ~Watashi wo Shinjite~" the SUPER MONKEY'S moniker was dropped from the group name and their releases together would be solely accedited to Amuro. Not to be left behind, the remaining members of the group were approached with the idea to form their own group under the guidance of producer Max Matsuura, the producer whose name the group would derive their own name from. In May of 1995, the group debuted with the single "Koi no Suru Velfarre Dance ~Saturday night~. It did not perform well. It wasn't until their third single, "TORA TORA TORA" released in February of 1996 did the group finally start to make a name for themselves.

They released their first album, "MAXIMUM" at the end of 1996. It debuted at #1 spending four non-consecutive weeks there and selling over 1,000,000 copies. Their initial success was based around Eurobeat songs, but after the release of their first album it was decided that they would release original material. Their first original composition, "Give me a Shake" was released in April 1997 and debuted at #1, their first and only #1 hit. A second album, "MAXIMUM II" was released at the end of 1997 as well and also went on to sell over a million copies. They would be invited to perform at Kouhaku Utagassen for the first time that year.

The group continued their success well into 2001 with a string of consecutive top 20 hits, however, at the end of the year it was announced that Mina had becme pregnant and would be temporary leaving the group for a maternity leave. The original four piece released a new single and best album after the announcement and then went on hiatus. Several months past until a flyer announcing that MAX had found a new member had started to circulate. At an exclusive fanclub event held in July of 2002, the group introduced someone they deemed a temporary member, Aki. The group released a comeback single, "eternal white" in November of 2002. However, sales were dissappointing and the group continued to decline with each subsequent release with Aki.

Together with Aki, MAX released one album and six singles and went on an unannounced hiatus making periodic appearances as a group every once and while. The new foursome released their last single together in 2006. In 2007, Mina returned to TV screens as a dance instructor for the VISION FACTORY talent scouting show, "Okinawan Idol." Fan speculation of her return to MAX following her appearance on the show led to Mina and the rest of MAX publishing letters to the official fanclub that Mina would not be coming back to MAX and that instead Aki would now be a permanent member. This would not last long as Aki's departure from the group was announced in August of 2008 for the end of that month. Immediately following Aki's departure, the group held several secret meetings all of which led to the eventual announcement of a new best-of album with some online listings including a description of Mina's return. All traces of those descriptions would be removed.

On October 28, 2008, media outlets officially announced the return of Mina. The reunited foursome would make their first outing since Mina's return two days later on the morning program, Tokudane, performing their #1 single "Give me a Shake." A comeback concert event was performed on January 31st at C.C. Lemon Hall in Tokyo entitled "MAX PRESENTS NEW EDITION ~LIVE CONTACT 2009~." Demand for the event lead to a full scale tour later that year. In late July, 2009, the group released their comeback single "Rough Cut Diamond" which was followed by another single, "CAT'S EYE" and a cover album, "BE MAX" in 2010. On May 16th, 2011, it was announced that Reina had gotten married and was pregnant. She took maternity leave immediately while the remaining group members continued to perform as MAX periodically while pursuing individual activities. MAX returned officially returned to the music scene in the summer of 2013 with the single "Tacata'." It is their first release as a three-member group. Reina has yet to return to the group.

SINGLES
1995/05/10 - Koi Suru Velfarre Dance ~Saturday night~
1995/08/21 - Kiss me Kiss me, Baby
1996/02/21 - TORA TORA TORA
1996/07/17 - Seventies
1996/10/09 - GET MY LOVE!
1997/04/09 - Give me a Shake
1997/07/30 - Love is Dreaming
1997/10/29 - Shinin'on-Shinin'love
1998/04/22 - Hikari no VEIL
1998/07/23 - Ride on time
1998/09/09 - Grace of my heart
1999/03/03 - Love impact
1999/05/26 - Ano Natsu Eto
1999/08/25 - Ginga no Chikai
1999/11/25 - Isshoni...
2000/02/16 - Never gonna stop it
2000/05/24 - MAGIC
2000/09/06 - Barairo no Hibi
2001/02/15 - always love
2001/05/16 - Perfect Love
2001/09/27 - moonlight
2001/12/05 - Feel so right
2002/02/20 - Spring rain
2002/11/20 - eternal white
2003/03/12 - Festa
2003/08/06 - LOVE SCREW
2004/06/30 - Be With You
2005/07/06 - NIRAI KANAI
2005/11/30 - Anata wo Omou Hodo
2006/08/02 - SPLASH GOLD -Natsu no Kiseki- / Prism of Eyes
2009/07/22 - Rough Cut Diamond
2010/05/12 - CAT'S EYE
2013/08/07 - Tacata'
2014/09/10 - Jounetsu no ZUMBA
2015/01/15 - Heartbreaker (Digital single)
2015/07/22 - #SELFIE ~ONNA Now~
ALBUMS
1996/12/11 - MAXIMUM
1997/12/25 - MAXIMUM II
1998/12/02 - MAXIMUM GROOVE
1999/09/29 - MAXIMUM COLLECTION
2000/06/28 - SUPER EUROBEAT presents HYPER EUROMAX
2001/03/14 - EMOTIONAL HISTORY
2002/03/20 - PRECIOUS COLLECTION
2002/08/21 - MAXIMUM TRANCE
2006/02/22 - Jewel of Jewels
2008/12/10 - NEW EDITION ~MAXIMUM HITS~
2010/09/08 - BE MAX
2015/12/23 - MAXIMUM PERFECT BEST

MAX Official Site
Vision Factory Official Site
MAX Official Blog
Lips - Lina Official Blog
Emefuiiyu - Reina Official Blog
Nana's Official Twitter
Mina's Official Instagram
Last Edited By: NATE Feb 15 17 4:07 AM. Edited 40 times