Posts: 490
MISIA
Latest single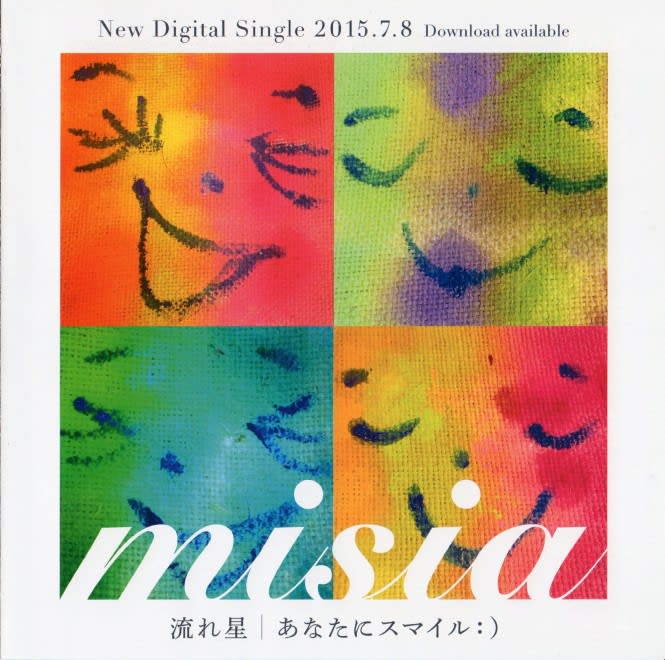 Profile:
Stage name: MISIA
Real name: Itou Misaki (伊藤美咲)
Birthdate: July 7, 1978
Debuted: February 1998 with single つつみ込むように…
from last.fm:
MISIA is best known for her five-octave vocal range, her puzzling fashion sense and for being one the few artists in Japan to have never performed on TV music shows. She has the ability to use the whistle register, which is put to good use in her songs. While it's common to find MISIA described as an rnb artist her music has a more soulful, even bluesy, quality to it, something her voice complements well.

Since 2001, she has been engaging in environmental and human rights activism. In 2008, she founded Child AFRICA, an organization aimed at supporting education and creating sustainable societies. In 2010, she was named Honorary Ambassador of the 10th Conference of the Parties of the Convention on Biological Diversity.
Discography
Studio Albums
[24.06.1998] MOTHER FATHER BROTHER SISTER
[21.11.1998] The Glory Day
[01.01.2000] LOVE IS THE MESSAGE
[25.04.2001] MARVELOUS
[26.09.2002] KISS IN THE SKY
[11.02.2004] MARS & ROSES
[08.12.2004] SINGER FOR SINGER
[07.02.2007] ASCENSION
[09.01.2008] EIGHTH WORLD
[16.12.2009] JUST BALLADE
[27.07.2011] SOUL QUEST
[14.12.2011] MISIAの森〜Forest Covers〜
[02.04.2014] NEW MORNING
[06.01.2016] LOVE BEBOP


Remix Albums
[19.04.2000] MISIA REMIX 2000 LITTLE TOKYO
[21.11.2001] MISIA REMIX 2002 WORLD PEACE
[23.04.2003] MISIA REMIX 2003 KISS IN THE SKY -NON STOP MIX-
[25.06.2008] DECIMO X ANIVERSARIO DE MISIA THE BEST DJ MIXES (included as CD in EIGHTH WORLD Tour DVD Limited Edition)


Compilation Albums
[03.03.2002] MISIA GREATEST HITS
[03.12.2003] MISIA SINGLE COLLECTION 5th ANNIVERSARY
[16.06.2004] MISIA Love & Ballads The Best Ballade Collection
[20.02.2013] MISIA Super Best Records ~15th Celebration~


Live Albums
[22.10.2003] MISIA 星空のライブ~The Best of Acoustic Ballade~
[26.05.2010] 星空のライブ V Just Ballade MISIA with 星空のオーケストラ 2010 (included as CD in 星空のライブ V Just Ballade MISIA with 星空のオーケストラ 2010 Tour DVD) 
[09.03.2016] MISIA 星空のライヴ SONG BOOK HISTORY OF HOSHIZORA LIVE
Singles
[21.02.1998] つつみ込むように…
[21.05.1998] 陽のあたる場所
[21.04.1999] BELIEVE
[25.11.1999] 忘れない日々
[25.11.1999] sweetness
[07.07.2000] ESCAPE
[25.10.2000] Everything
[01.01.2001] I miss you~時を越えて~/ MISIA+DCT
[01.30.2002]果てなく続くストーリー
[08.08.2002]眠れぬ夜は君のせい
[20.11.2002] BACK BLOCKS (as limited single with KISS IN THE SKY album limited edition)
[27.08.2003] 心ひとつ
[03.12.2003] IN MY SOUL/SNOW SONG
[07.07.2004] 名前のない空を見上げて
[05.07.2006] LUV PARADE/Color of Life
[12.07.2006] Sea of Dreams ~Tokyo Disney Sea 5th Anniversary Theme Song~ (Collaboration Single)
[04.07.2007] ANY LOVE
[05.12.2007] Royal Chocolate Flush
[30.04.2008] Yes Forever
[28.05.2008] 約束の翼
[17.12.2008] CATCH THE RAINBOW
[10.06.2009] 銀河/いつまでも
[18.11.2009] 逢いたくていま
[16.12.2009] 星のように...
[26.05.2011] 記憶
[20.06.2012]恋は終わらないずっと
[11.07.2012] DEEPNESS
[19.12.2012] Back In Love Again feat. Tomoyasu Hotei
[09.04.2013] 幸せをフォーエバー
[05.02.2014] 僕はペガサス 君はポラリス
[18.02.2015] 
白い季節 / 桜ひとひら
[25.11.2015] オルフェンズの涙
Digital Singles
[08.01.2005] Song For You
[22.11.2005] SHININ'~虹色のリズム~
[02.04.2009] 少しつず大切に
[28.04.2010] EDGE OF THIS WORLD
[15.09.2010] Everything (Junior + Gomi Cup Noodle 39 Remix)
[15.09.2010] 逢いたくていま (Gomi Remix)
[15.09.2010] LIFE IN HARMONY
[07.08.2015] 流れ星/
あなたにスマイル
Compilation/Tour DVDs
[26.07.2000] Love Is the Message the Tour of Misia 1999-2000
[30.05.2001] The Tour of Misia 2001
[07.07.2001] Misia Collection Music Clip Since 1998
[27.03.2002] The Tour of Misia 2002
[26.03.2003] The Tour of Misia 2003 Kiss in the Sky in Sapporo Dome 
[31.03.2004] The Tour of Misia 2004 Mars & Roses
[07.07.2004] 星空のライブ II: Acoustic Live in Okinawa
[08.09.2004] Misia My Music Video Awards
[07.07.2005] The Singer Show the Tour of Misia 2005
[12.06.2006] 星空のライブ III: Music Is A Joy Forever
[12.06.2006] 星空のライブ Star Package: II & III
[07.04.2007] The Tour of Misia 2007 Ascension
[05.12.2007] 星空のライブ IV Classics + Film of Misia in Kibera Slum
[25.06.2008] Decimo X Aniversario de Misia: The Tour of Misia 2008 Eighth World + The Best DJ Remixes
[10.06.2009] The Tour of Misia Discothèque Asia
[26.05.2010] 星空のライブ V Just Ballade MISIA with 星空のオーケストラ 2010 Live DVD + Live CD
[20.10.2010] 星空のライブ VI Encore 2010 International Year of Biodiversity
[11.03.2010] 星空のライブ VI Encore 2010 International Year of Biodiversity - Blu-ray
[20.06.2012] The Tour of MISIA Japan 2012 SOUL QUEST Grand Finale DVD
[20.02.2013] The Tour of MISIA Box BLU-RAY COLLECTION
[02.07.2014
] 

MISIA 星空のライヴVII -15th Celebration- Hoshizora Symphony Orchestra
[01.04.2015] 世界遺産劇場 Misia Candle Night at 沖縄
Last Edited By: MISIAscension Apr 12 17 7:45 PM. Edited 39 times